Photo by Dominic Gwinn
The Fourth of July on the National Mall might the best example of what's gone wrong as a result of America's obsession with exceptionalism and hyper-capitalism. Every year the city becomes a grueling and unpleasant soup. The muck-filled chaos of the Independence Day celebration is really more of an endurance contest than a birthday party for Uncle Sam. Smiling tourists shaking the shit out of little flags quickly become irate mobs suffering from heat exhaustion as they get a crash course on the effects of sequestration, budget cuts, and the "War on Terror." There's no water fountains, trash spills out atop the few garbage cans left on The Mall, and Park Ranger stations -- locked up and abandoned since 9/11 -- only offer overpriced snacks instead of information and bathrooms. Welcome to Trump's America!
---
"Salute To America"
Because security was cobbled together at the last minute, and the lines to get in began to grow exponentially around 5:00 pm, the private event staff told everyone in line to hold up their tickets as they opened up fencing.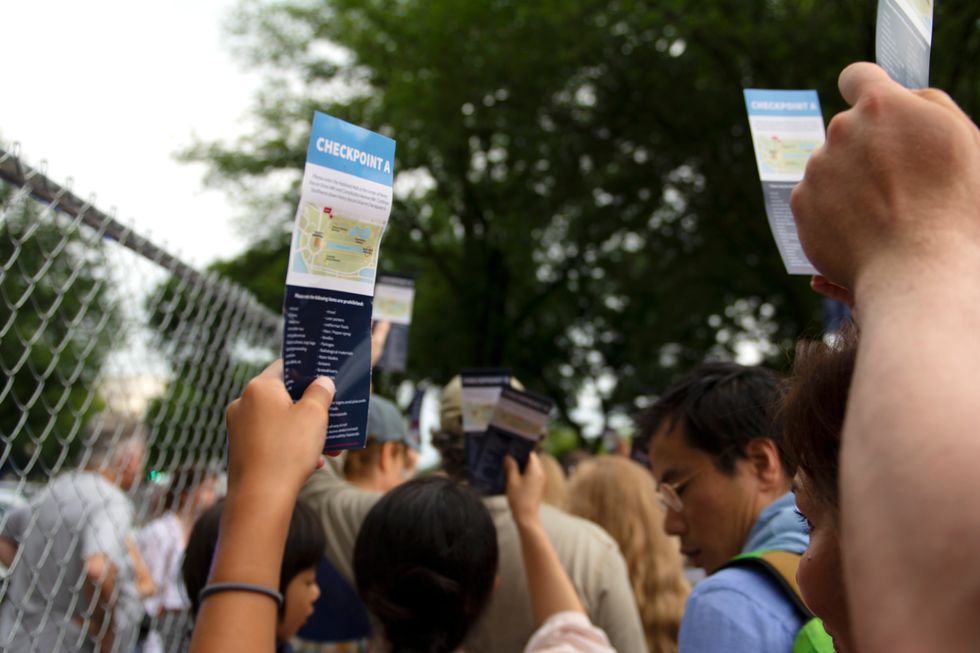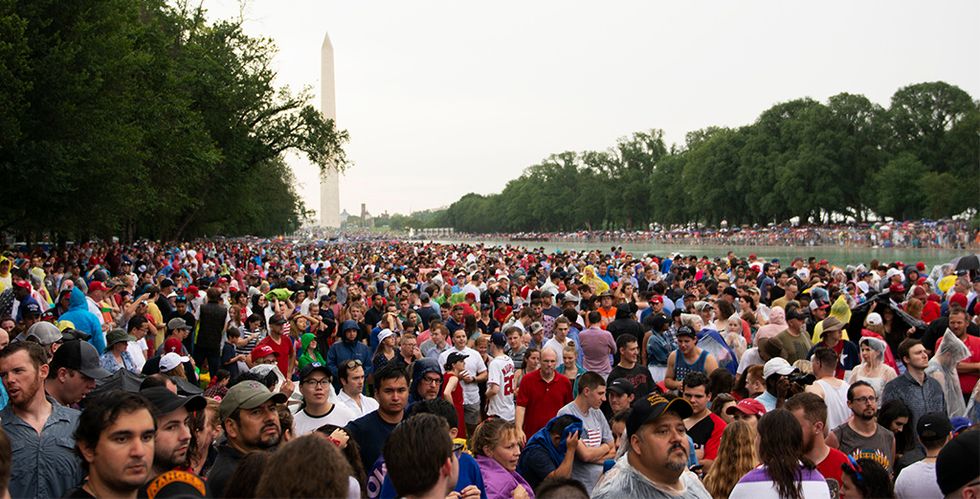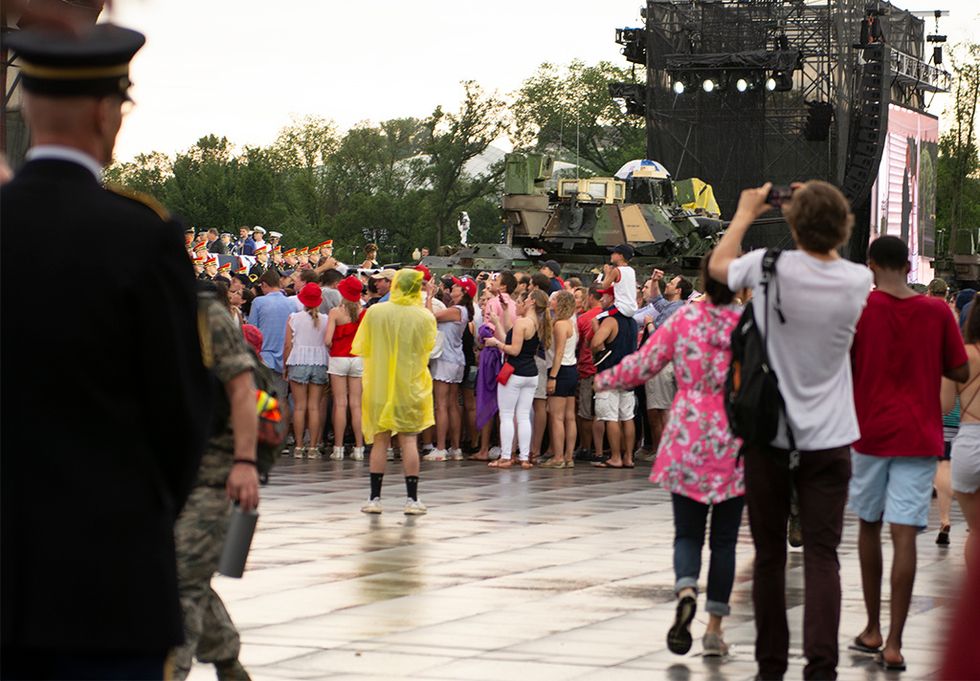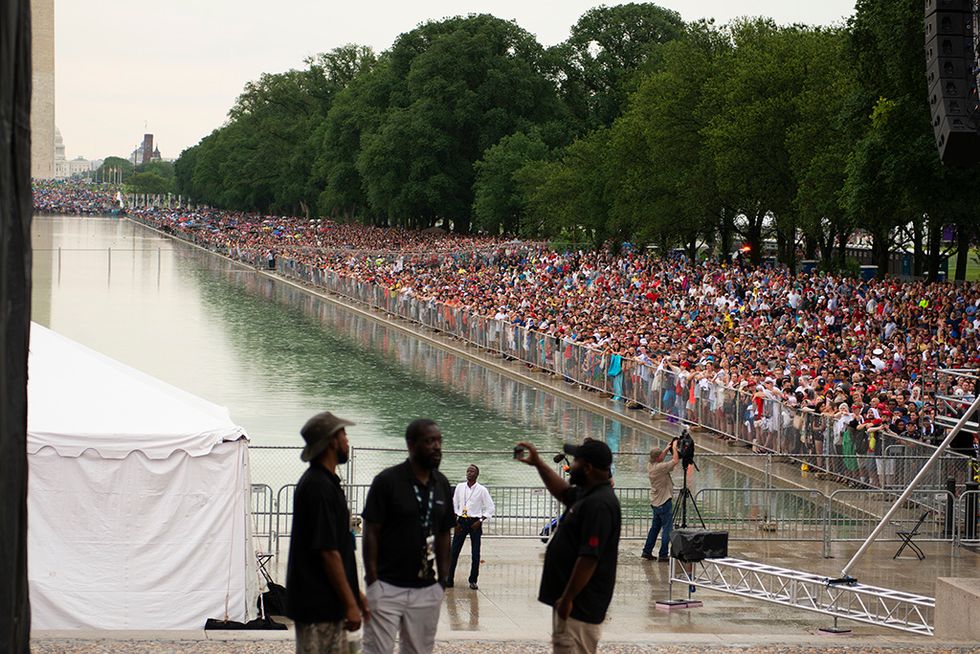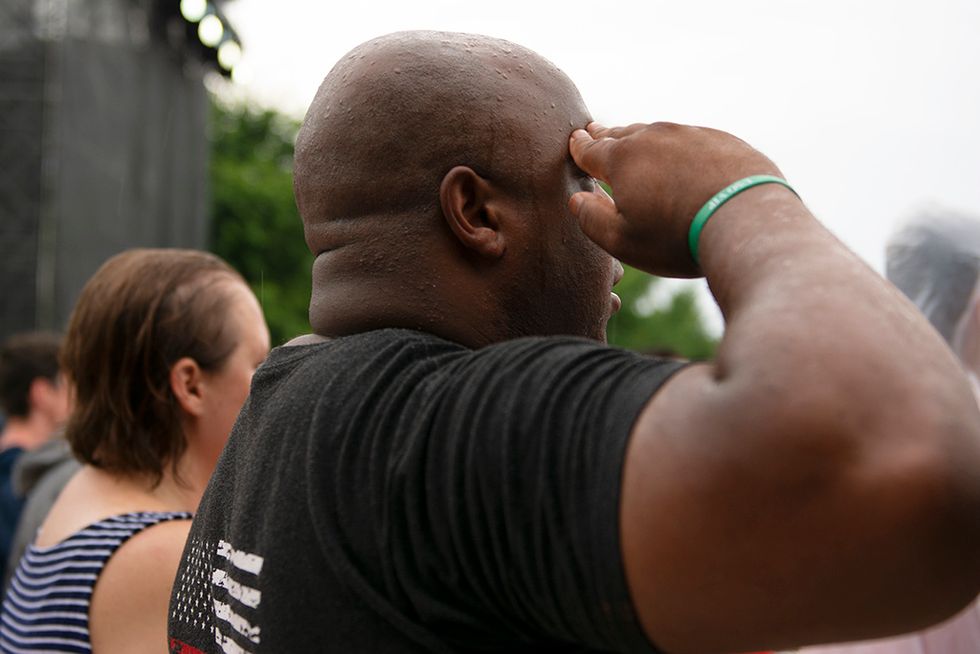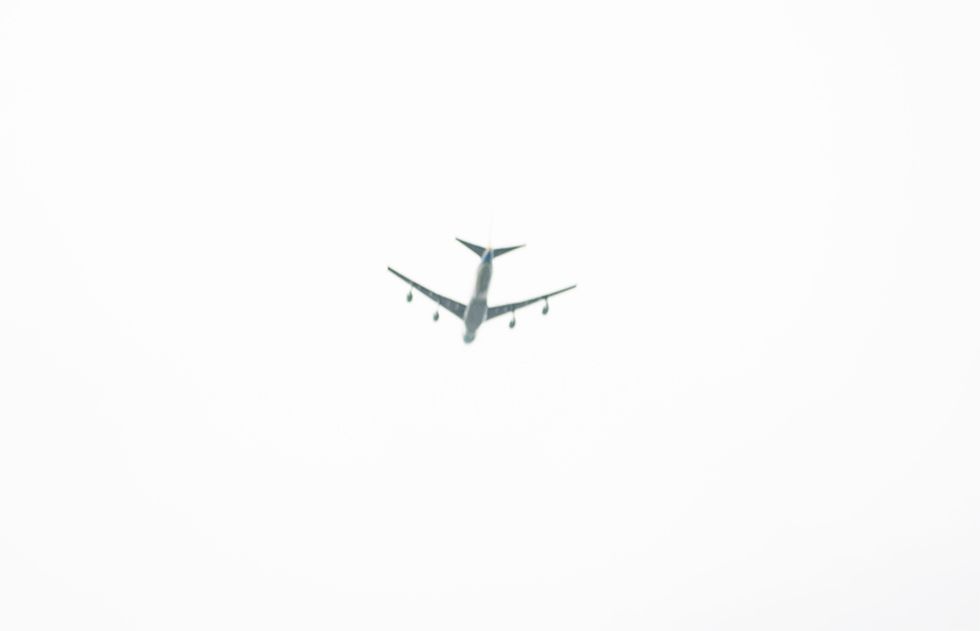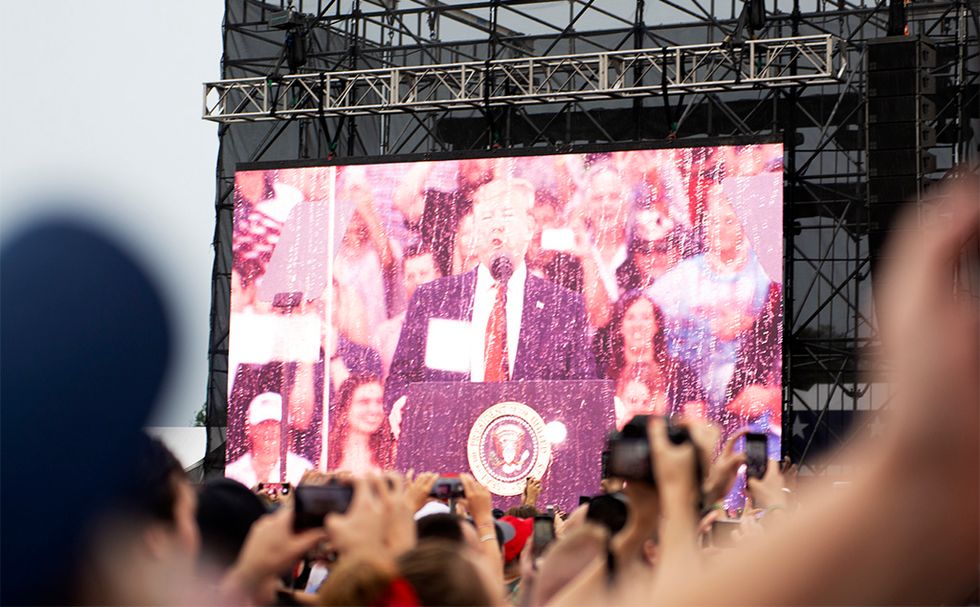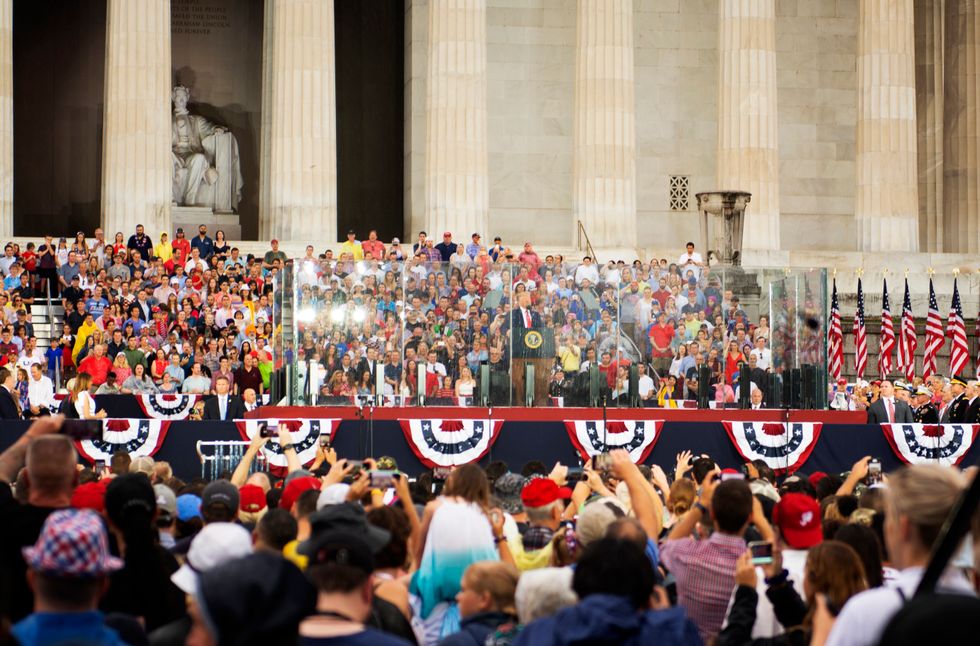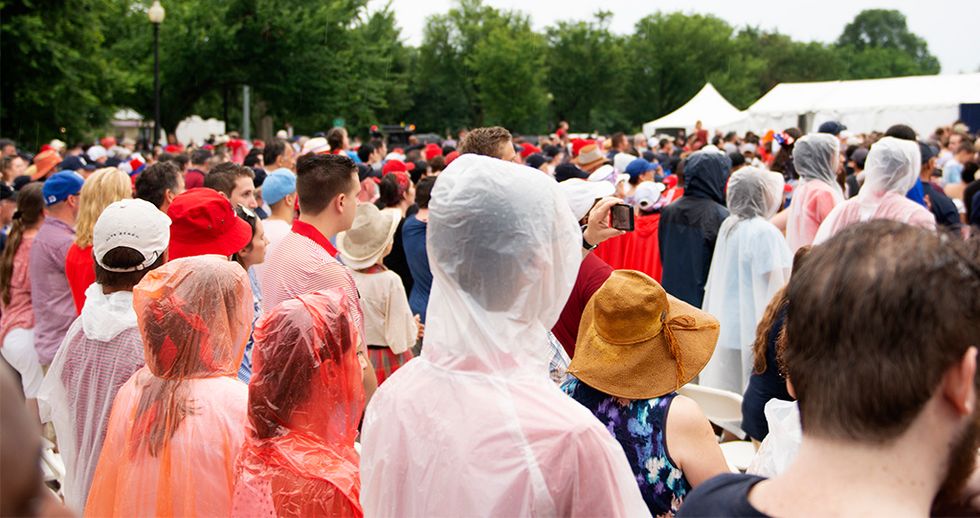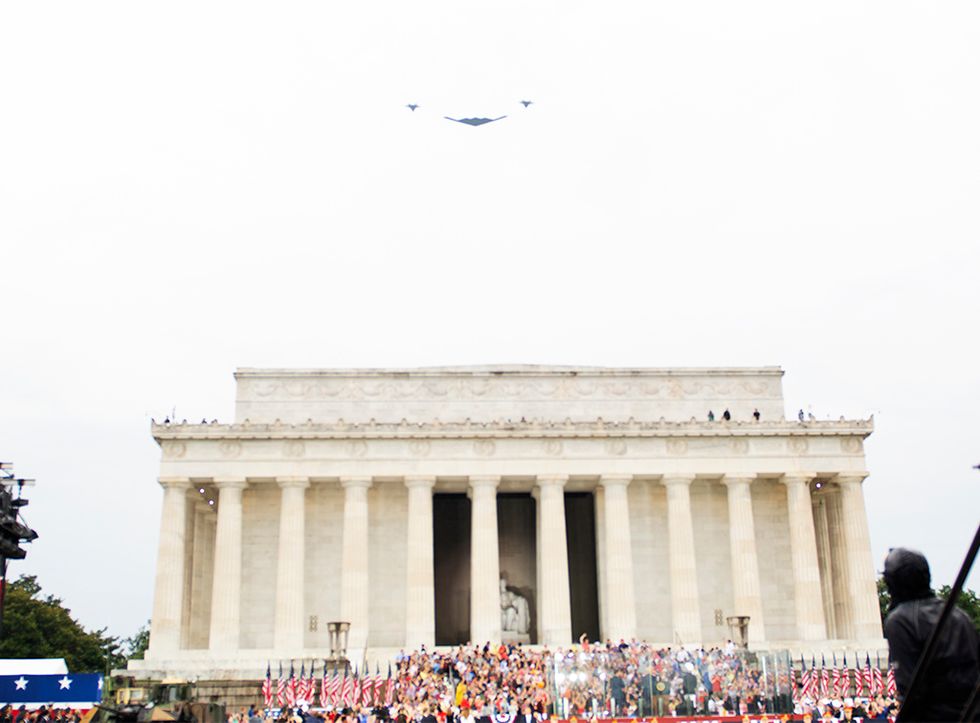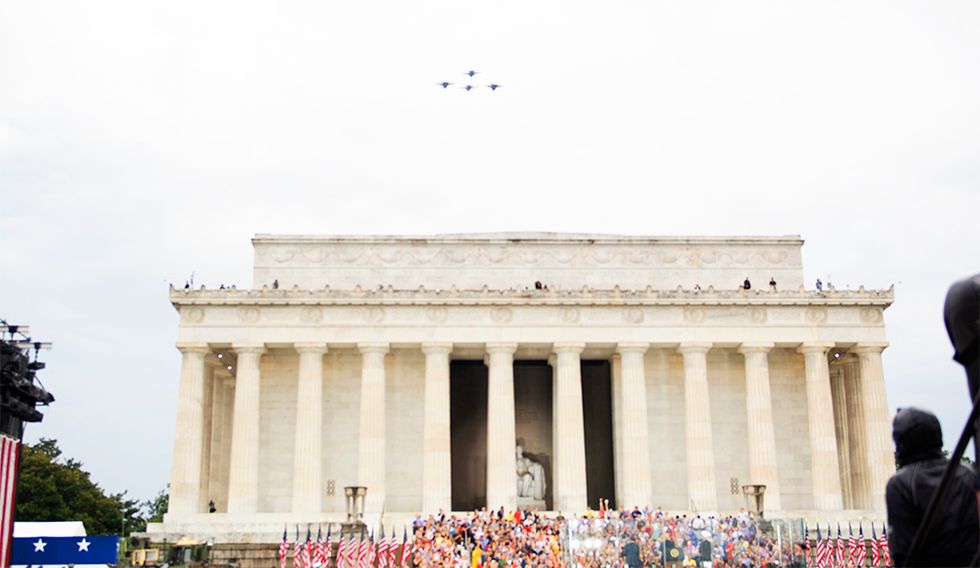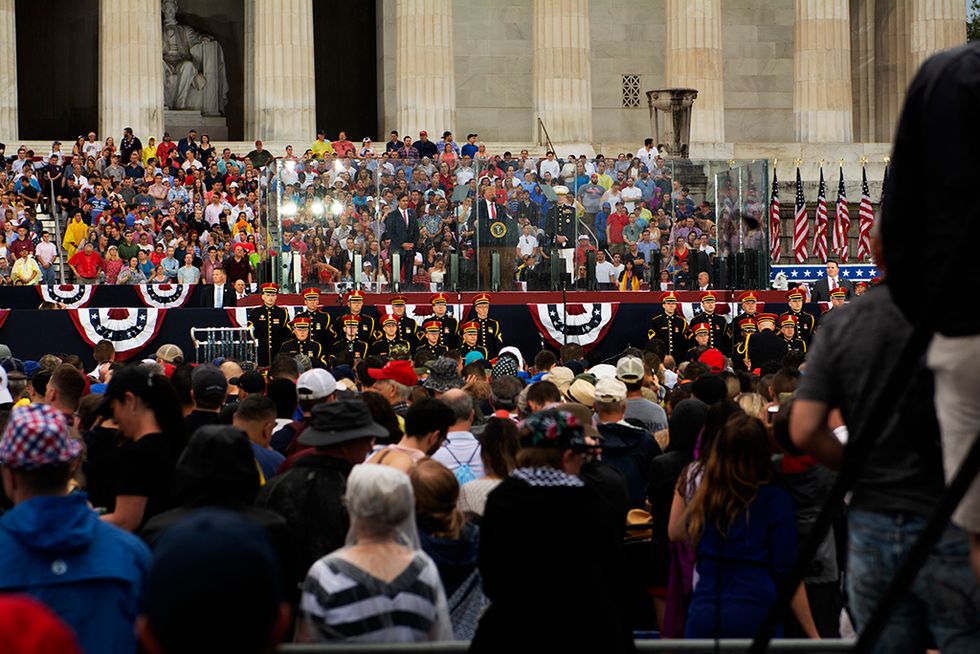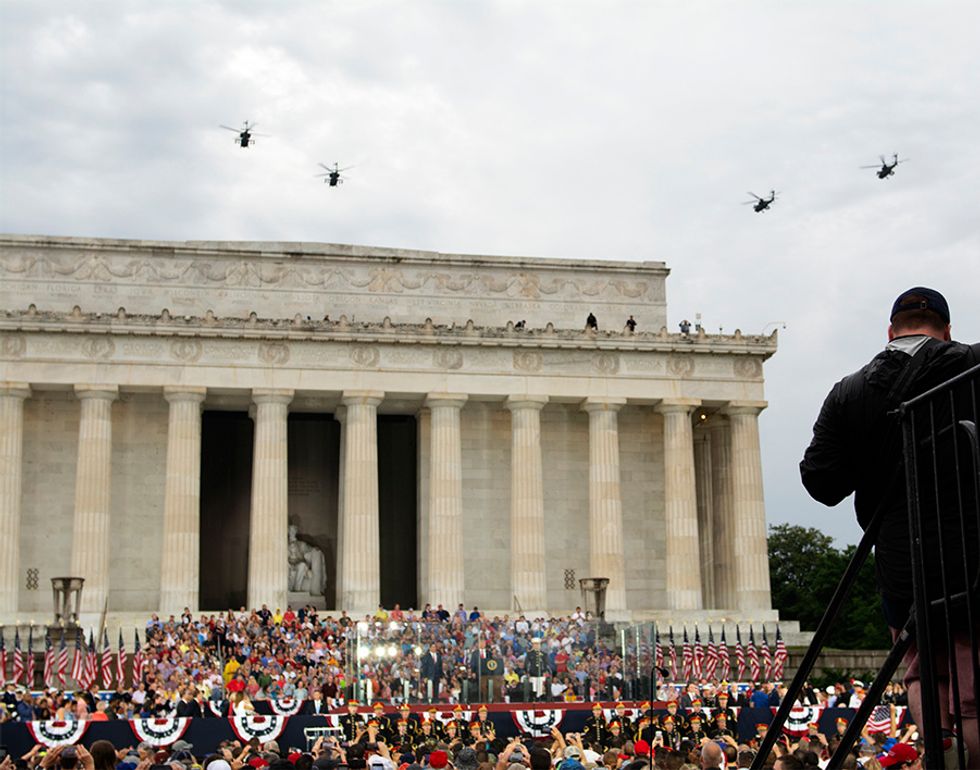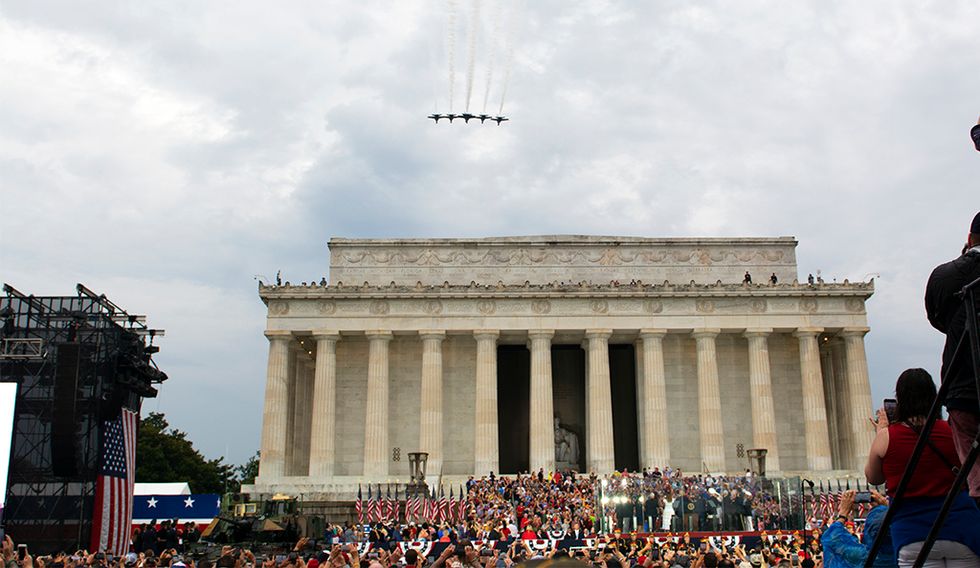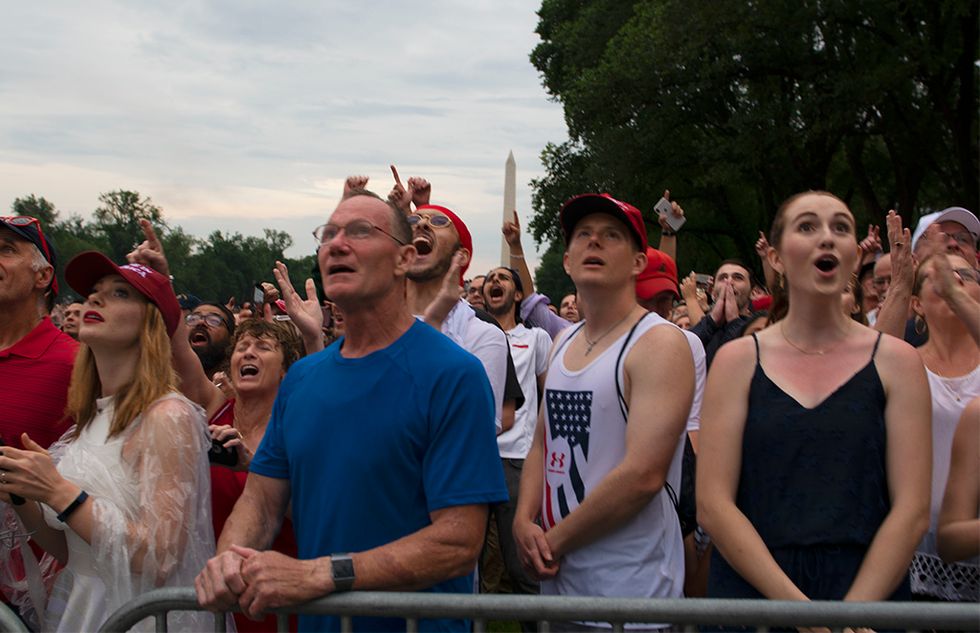 That's it. Go on. Get out of here! 
This is your open thread. Robyn will be back with you on half-time lazy-holiday-weekend posting tomorrow. Don't forget to send us money.
Dominic Gwinn
Dominic is a broke journalist in Chicago. You can find him in a dirty bar talking to weirdos, or in a gutter taking photos.