State/Local Politics
The wheels of justice, boy, I don't know!
The South Dakota state Senate voted Tuesday to convict state Attorney General Jason Ravnsborg in his impeachment trial, removing him from office nearly two years after he struck and killed pedestrian Joe Boever while driving late at night. Ravnsborg maintained throughout the investigation that he'd been sure he had hit a deer until he returned to the scene, where he and others found Boever's body.
Police determined that Boever had been walking on the shoulder of the highway when he was hit, although Ravnsborg maintained he had been driving safely when he hit something.
"Again, why would a man be walking down the road?" Ravnsborg asked North Dakota investigators in Sept. 2020. "I believe I'm on the road and — wham. My life changes."

A crash reconstruction found that Ravnsborg had all four tires on the shoulder of the road when he struck Boever.

Investigators told Ravnsborg that Boever's body ended up lying only a couple of feet from the edge of the road. A flashlight Boever carried was still on, even when investigators found it later, they said. Ravnsborg repeated many times that he never saw the body that night.
Police also advised Ravnsborg that Boever's glasses were found inside Ravnsborg's car, which certainly came as a surprise to Ravnsborg, who no doubt wondered how a deer had gotten hold of a man's glasses like that and then moved the shoulder of the road to the lane where he'd been driving.
Oh yes, and while Ravnsborg insisted he hadn't been distracted while driving, the investigation found that data showed that up until a minute before the crash, the phone had been accessing news articles and blog posts.
"So, when we look at that, our concern is everything that we're seeing here is appearing that you were on your phone reading political stuff at the time," one investigator said in an interrogation.

"But I just wasn't," Ravnsborg replied. "I set it down."
Also too, two days after the crash, Ravnsborg pumped a state forensics expert with the state Division of Criminal Investigation about the kinds of data that could be recovered from cell phones. Ravnsborg's questions made the expert, Brent Gromer, so uncomfortable that he took notes on the exchange and sent them along to his supervisors. Gromer explained,
We were not supposed to be involved. We conflicted out of this investigation and contacted North Dakota to do the investigation. We were not supposed to have anything to do with it.
In his impeachment trial, Ravnsborg was charged with two counts: committing crimes that caused a death, and malfeasance in office, because he had misled law enforcement and abused the power of his office. The latter charge stemmed in part from his meeting with Gromer.
South Dakota Gov. Kristi Noem, who had asked Ravnsborg multiple times to resign, praised the state Senate's verdict:
"After nearly two years the dark cloud over the attorney general's office has been lifted," she said. "It is now time to move on and begin to restore confidence in the office."
Noem will appoint a replacement to serve out the rest of Ravnsborg's term. In addition to convicting him, the state Senate also voted to bar him from ever serving in any public office in South Dakota again. South Dakota Republicans will pick an AG candidate for the general election at their annual convention this weekend.
Ravnsborg had previously pleaded no contest to two misdemeanor charges that very conveniently didn't require any jail time; when he was impeached, he accused Noem and the legislature of WITCH HUNTING him, arguing that "No state has ever impeached an elected official for a traffic accident."
He also said he was terribly sorry that the legislature went and involved his victim's family in "this highly political situation," because surely they were as hurt by Ravnsborg's impeachment as he was.
The New York Times reports that, on the eve of the Senate's vote in his impeachment, Ravnsborg released a letter explaining that he
"could not resign then and cannot resign now because the incident did not impede my ability to perform the functions" of attorney general.
Truly, South Dakota will have difficulty finding a new attorney general who so clearly understands devotion to duty and ethics and stuff.
Yr Wonkette is funded entirely by reader donations. If you can, please give $5 or $10 monthly so that we can eventually become powerful enough to say "Don't you know who I am" and only be laughed at half the time.
Impeachment
Hey, remember the first impeachment? The Ukraine one, after Donald Trump withheld military aid to blackmail Volodymyr Zelenskyy into announcing a fake investigation into Joe Biden? Wasn't that fun? Wouldn't it be delightful to revisit that again?
No?
Well, too bad, because today we're having a very special episode called Department of Defense Inspector General's Whistleblower Reprisal Investigation, Lieutenant Colonel Yevgeny Vindman US Army, Complainant. The DOD IG investigated the allegation that political appointees in the White House retaliated against Vindman, twin brother of Lieutenant Colonel Alexander Vindman, the impeachment witness who testified about Trump's not-so-perfect phone call with the Ukrainian president. And it turns out that things were exactly as disgraceful as they looked at the time.
As if it were possible to interpret frog marching both brothers out of the White House less than 48 hours after Trump was acquitted by the Senate as anything other than a gross and deliberate act of public reprisal.
Okay, to recap for those of you who don't still burn with white hot rage two years later:
Alex and Yevgeny Vindman were decorated military officers who spent their careers in government service, culminating in stints serving at the National Security Council (NSC). After Alex, the Eastern European expert, heard Trump try to extort a foreign leader by withholding congressionally appropriated defense aid in the infamous July 25, 2019, phone call, he went to his brother Yevgeny, the ethics lawyer, to talk about President Crime Time and what their obligations were vis a vis the blatantly illegal shit that had just gone down.
The brothers brought the matter to the attention of Yevgeny's supervisors, attorneys John Eisenberg and Michael Ellis. Remember those assholes?
Eisenberg is the guy who parked the transcript of that phone call on the "Bin Laden server" after about five people came to him and said HOLY SHIT this is a massive abuse of office for personal gain by the president of the United States. (Remember the secret server that's supposed to be America's deepest secrets, but in the Trump administration was used to hide God knows what embarrassing crimes Trump was committing?) Eisenberg is the reason the original whistleblower filed a formal complaint, after he/she went informally to the CIA general counsel and said HOLY SHIT look at this crime thing. Because when the CIA lawyer called him up, Eisenberg's plan was to bring the matter to Attorney General Bill Barr, despite the fact that Trump had promised to "have Attorney General Barr call and we will get to the bottom of it" right after warning that Ambassador to Ukraine Marie Yovanovitch was "going to go through some things."

Then after the whistleblower made a formal complaint, Eisenberg helped Bill Barr bury it at the Justice Department, even though in the first 100 words of the thing it says "the President of the United States is using the power of his office to solicit interference from a foreign country in the 2020 U.S. election" and "Attorney General Barr appears to be involved as well." Which is a wee smidge of a massive fucking conflict.
The statute unambiguously says Congress gets to see intelligence community whistleblower complaints that have been investigated and sustained by the Intelligence Community Inspector General (ICIG), as this one was. But instead Eisenberg and Barr routed it through the Justice Department's Criminal Division, which found that there were SURPRISE! NO CRIMES! and no need to mention the thing to congress. Which would have been the end of the matter if the ICIG hadn't turned whistleblower himself and told Democratic Rep. Adam Schiff.
Meanwhile, back at the White House, Eisenberg had suddenly decided that Yevgeny Vindman was a terrible lawyer who was bad at his job. On July 1, 2019, he'd called Vindman "MOST QUALIFIED," the highest rating possible, and described him as "a top 1% military attorney and officer and the best LTC with whom I have ever worked." On April 7, 2020, three months after the impeachment, Eisenberg rated Vindman "NOT QUALIFIED" and claimed that he "did not grow professionally; that with additional counseling and experience, his performance might improve; and that the Complainant would benefit from additional experience in a slower-paced work environment subject to less pressure and scrutiny." It wasn't exactly subtle.
As for Michael Ellis, he's the former Devin Nunes staffer who got put on the NSC and was Yevgeny Vindman's direct supervisor. Later he did a speed-read of classification law so he could ratfuck John Bolton's book, before waging an unsuccessful battle to get himself burrowed into the NSA as a career employee, rather than a political appointee.
Ellis tapped out on that about five seconds after he realized he'd have to cooperate with the inspector general if he remained in government service:
Mr. Ellis, through his counsel, raised various concerns regarding our request to interview him, including concerns about executive privilege. We contacted the White House Counsel's Office (WHCO) on March 2, 2021, regarding our efforts to schedule an interview with Mr. Ellis, and officials from the WHCO did not object to our interest in the matter. On April 15, 2021, through Mr. Ellis's attorney, we asked to schedule an interview with Mr. Ellis; on April 16, 2021, Mr. Ellis resigned from his position as the NSA General Counsel. We contacted his attorney on April 19, 2021, and July 21, 2021, to reiterate our interview request. Mr. Ellis did not cooperate with this investigation.
LOL.
Ellis also underwent a drastic change in his appraisal of Yevgeny Vindman's performance right around the time of the impeachment.

The orange line is Ellis's first assessment; the first blue line is the second evaluation; and the second blue line is the amendment after the Army reevaluated Vindman's performance review and said to the White House, "DUDE, WTF?" (More or less.)
Again, they weren't subtle.
After the Vindman brothers complained about the phone call, and Yevgeny brought up some other issues involving National Security Advisor Robert O'Brien's inappropriate behavior toward female subordinates — which was his job as the NSC's ethics lawyer— Yevgeny got frozen out of all meetings and his duties were reassigned to other attorneys.
And here's what the DOD IG said about that!
The Complainant experienced unfavorable and withheld favorable personnel actions under DoD Directive 7050.06 when he received an unfavorable 2020 OER, had his duties and responsibilities significantly changed to a degree inconsistent with his grade, was removed from the NSC, and when a recommendation for an end of tour award was not submitted. While the Complainant's career may not appear to have been adversely affected as he has since been promoted to the rank of Colonel, his career is not over. The retaliatory actions taken by Mr. Ellis and Mr. Eisenberg could prove to be detrimental to the Complainant for the remainder of his career.
Which is a long way of saying they took revenge on him for telling the truth about Trump's effort to extort a foreign leader, and for his support of his brother in the face of a massive smear campaign. But we already knew that because we saw the two of them get booted out of the White House that Friday morning after the impeachment.
And in case that wasn't clear, Trump himself said that he'd fired the brothers to retaliate for the impeachment:
"Yeah, I obviously wasn't happy with the job [Alex Vindman] did. First of all, he reported a false call. That wasn't what was said on the call. What was said on the call was totally appropriate. And I call it a 'perfect call.' … There was no setup. There was no anything. And he reported it totally differently. And then they all went wild when I said that we have transcripts of the calls. And they turned out to be totally accurate transcripts. And if anybody felt there was any changes, we let them make it because it didn't matter. So we had accurate—totally accurate transcripts. And it turned out that what he reported was very different. And also, when you look at Vindman's—the person he reports to—said horrible things: avoided the chain of command, leaked, did a lot of bad things. And so we sent him on his way to a much different location and the military can handle him any way they want. General Milley has him now. I congratulate General Milley. He can have him, but—and the brother also.
Not subtle.
Eisenberg, Ellis, and O'Brien all refused to cooperate with the IG for this report.
Ellis's attorney David W. Butler whined to the Washington Post that the report was "based on a biased and incomplete investigation." And Eisenberg's lawyer William A. Burck complained that his client would have helped, except the IG wouldn't give him the questions in advance.
"Mr. Eisenberg acted professionally and lawfully and the defamatory allegations by the IG are politically motivated fiction," Burck said. "It's a sad and dangerous day when government investigators pursue politics instead of facts."
Which is HAHA FUCK YOU, because, again, we were all there.
Let's give the last word to Yevgeny Vindman, who remains an active military officer held in high regard by his peers.
"What happened to me and my brother is an outrage — one of many committed by the former president and his staff," Vindman told the Post.
Amen to that, sir.
Follow Liz Dye on Twitter!
Click the widget to keep your Wonkette ad-free and feisty. And if you're ordering from Amazon, use this link, because reasons.
2022 midterms
It's your Sunday show rundown!
Last week GOP Senate Minority Leader Mitch McConnell was happy as he could be on the Sunday shows, over the statistical and historical possibility he'll be Senate majority leader once more.
This week it's GOP House Minority Leader Kevin McCarthy, sporting a red face we can only assume he got from a penis charging station -- allegedly! -- on "Fox News Sunday."
Host Mike Emanuel lobbed every softball question he could to McCarthy, which gave McCarthy ample opportunity to turn the interview into a 14-minute infomercial of canned talking points.
He began by criticizing President Joe Biden's aid to Ukraine as "too slow."
MCCARTHY: If we would have taken those actions earlier instead of waiting until after Russia invaded, they probably never would have invaded had we done that sooner.
Emanuel pointed out that just this week, President Biden announced an additional $800 million in military aid. That's a total of $2.6 billion in security assistance, which included weapons. McCarthy, however, couldn't outline what President Biden could have done more, so he just said the thing about it being too slow again.
MCCARTHY: Ukraine was craving the ability to defend themselves. Had we moved the weapons to Ukraine earlier, that they could defend themselves, it would have saved thousands of lives and probably the decision of Putin not to enter.
It will surprise no one, other than the gullible voters he counts on to fall for his bullshit, that McCarthy was one of the many who saw nothing wrong with Donald Trump using military aid to extort Ukraine, and opposed both Trump's impeachments.
But if you think McCarthy's support for Ukraine and opposition to Vladimir Putin will last, here he is refusing to condemn the Putin wing of his caucus:
EMANUEL: Last week, 63 House Republicans voted against a symbolic resolution of unequivocal support for NATO. Are your colleagues wrong on this one?

MCCARTHY: No, there's a strong support for NATO moving forward. Always has been. NATO is in the process of defending themselves but the one thing we need to make sure these NATO countries spend the money, more than two percent.
Translation: He's gonna do nothing about the Putin wing, while pretending he is, and then use Trump's NATO rhetoric. It's the same kind of leadership that gets Marjorie Taylor Greene a wrist slap for attending a white nationalist convention, and makes him very disappointed with insurrectionist Madison Cawthorn only after Cawthorn starts yammering about cocaine orgies.
Of course, being scum is not new for McCarthy.
He after all, was the guy who lost his first chance at speaker when he said the quiet part out loud about the true nature of all the Benghazi investigations. Then Paul Ryan became speaker. Later, during a closed-door meeting prior to the 2016 election, McCarthy said out loud that he thought Putin was paying Dana Rohrabacher and Trump. Let's not forget all McCarthy's scummy moments relating to his phone calls with Trump on January 6.
All these moments of self-revealing cowardice and his devotion to the Trump/MAGA wing of his caucus may indeed make him the next failed GOP speaker of the House. He'd join the ranks of Paul Ryan, John Boehner, Newt Gingrich and Dennis Hastert. You know, if Matt Gaetz and the MAGA chumps don't screw him out of it first, that is.
But if it happens, then congratulations, Kevin McCarthy. Hope when your temporary joy at being speaker, passes, all the craven complicity will have been worth it.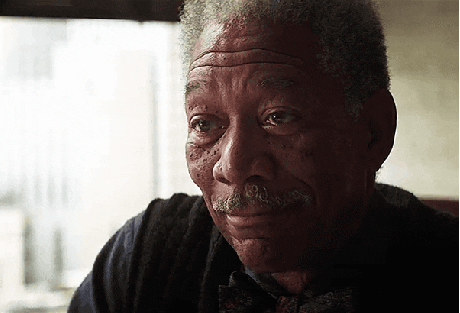 Have a week.
Wonkette is fully funded by readers like you! If you love Wonkette, PAY US!
Trump
Remember the old days, when once a week or so Maggie Haberman or the Axios bullet point squad would sit down with Donald Trump and copy/paste just miles and miles of bugfuck and batshit that fell out of the then-president's mouth? We don't miss those days.
But WaPo's Josh Dawsey recently went down to Mar-a-Lago to hook his mouth up to the bugfuck spigot, and oh boy, he got some goodies.
Trump Wishes He Could Have Attacked Capitol Personally
We all know what happened on January 6, when months of incitement and fascist Big Lies from Trump about the election he lost culminated in a domestic terrorist attack on the United States Capitol. Donald Trump told his followers he was going to join them in their march to the Capitol, but instead he waddled back to the White House and gleefully watched the attack on TV.
But oh boy, he wishes he could have gone:
Trump said he deserved more credit for drawing such a large crowd to the Ellipse — and that he pressed to march on the Capitol with his supporters but was stopped by his security detail. "Secret Service said I couldn't go. I would have gone there in a minute," he said.
So that's damning. Of course he probably would have just slowed the attackers down, especially if there were any ramps involved.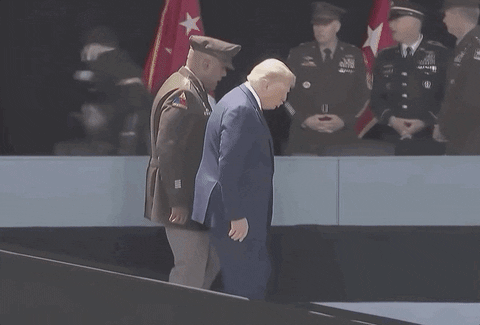 Giphy


Trump Not Missing For Seven Hours, NANCY PELOSI Missing For Seven Hours!
Trump would have done something about that whole riot he incited if he could have, but he couldn't have, because it wasn't his job, it was somebody else's job:
"I thought it was a shame, and I kept asking why isn't she doing something about it? Why isn't Nancy Pelosi doing something about it? And the mayor of D.C. also. The mayor of D.C. and Nancy Pelosi are in charge," Trump said of the Jan. 6, 2021, riot in a 45-minute interview with The Washington Post. "I hated seeing it. I hated seeing it. And I said, 'It's got to be taken care of,' and I assumed they were taking care of it."
If somebody had only told him Pelosi wasn't fixing it! Opportunity missed.
Also, about all those missing phone records, Trump told Dawsey he doesn't think he got "very many" telephone calls that day — "Why would I care about who called me?" he literally asked, about the hours during the attack on the homeland that he incited — and still says he recalls exactly zero burner phones. What is "burner" again"?
Trump Pretty Excited About Size Of Crowd That Came Out To Tailgate His Insurrection
So pathetic:
"The crowd was far bigger than I even thought. I believe it was the largest crowd I've ever spoken to. I don't know what that means, but you see very few pictures. They don't want to show pictures, the fake news doesn't want to show pictures," he said. "But this was a tremendous crowd."
There must have been at least a billion people there!
The one who hated masks and figured the best strategy was to do nothing about coronavirus? He was farting around Mar-a-Lago during the interview for some reason.
"Doc!" Trump said, before complimenting Atlas on losing weight. "Look who we have here!"

"This is the center of the universe," he said, shortly after Atlas walked away. "Come back later," he hollered after him.
Yeah we bet. "The universe."
Donald Trump Loves Volodymyr Zelenskyy! Because Remember After The Perfect Call When Zelenskyy Said 'No Quid Pro Quo' And That Trump Did Nothing Wrong?
"I liked Zelensky from the beginning for one reason. When we had the impeachment hoax, based on a perfect phone call, he totally backed me up, and I didn't ask him to do that. They asked him, and he said, he absolutely did nothing wrong," Trump said. "He said there was no quid pro quo. He didn't even know what his people were talking about. He thought they were crazy. ... So I gained great respect for him there."
Everybody said it was a quid pro quo.
OK John Bolton called it a "drug deal," but everybody else.
Donald Trump Still Loves Vladimir Putin More Though!
He just can't stop himself:
He said he thought Russian President Vladimir Putin was a savvy negotiator for sending troops to the Ukrainian border ...
A "savvy negotiator." For amassing troops on the Ukrainian border, and then proceeding to send those troops across the border to massacre small children in the streets. We all realize that if Trump was still president, he'd be openly encouraging Putin's war from the White House, right? He just can't stop himself.
Trump did say that "they" could stop Putin's war by "lower the price of oil by using the liquid gold we have underneath our feet." Is that how that works? Does anybody think Trump knows how that works?
Donald Trump Also Loves Viktor Orban, Who Only Is Still Leader Of Hungary Because Trump Endorsed Him.
You know how Hungarian voters are, always waiting for direction from Mar-a-Lago.
Earlier this week, Trump claimed, Viktor Orban, the prime minister of Hungary, called him to thank him for endorsing him and to credit Trump with the win. "After I endorsed him, he went up like a rocket ship," Trump claimed of his unusual endorsement.
Everybody else calls him for endorsements too. Everybody in the whole world.
"These other leaders, they want endorsements," he said. "I'm the king of endorsements. It's more than just this country. It's other countries."

He declined to specify which other world leaders had pressed him for an endorsement — or whether he would be giving more. "You'll see," he said.
Sure.
Does modern psychiatry have meds for whatever this condition is?
Babble Babble Millions Of Illegal Votes Babble Babble Ron DeSantis Owes Me Everything Babble Babble Is He Running Again In 2024? He's Not Telling But Everybody Will Be Very Happy When They Find Out Babble Babble Babble
That's what the rest of the interview says, basically.
The end.
Follow Evan Hurst on Twitter right here!

Wonkette is funded ENTIRELY by a few thousand people like you. If you're not already, would you pls consider being the few thousandth and one?
©2018 by Commie Girl Industries, Inc
This Is Not An Ad
Privacy